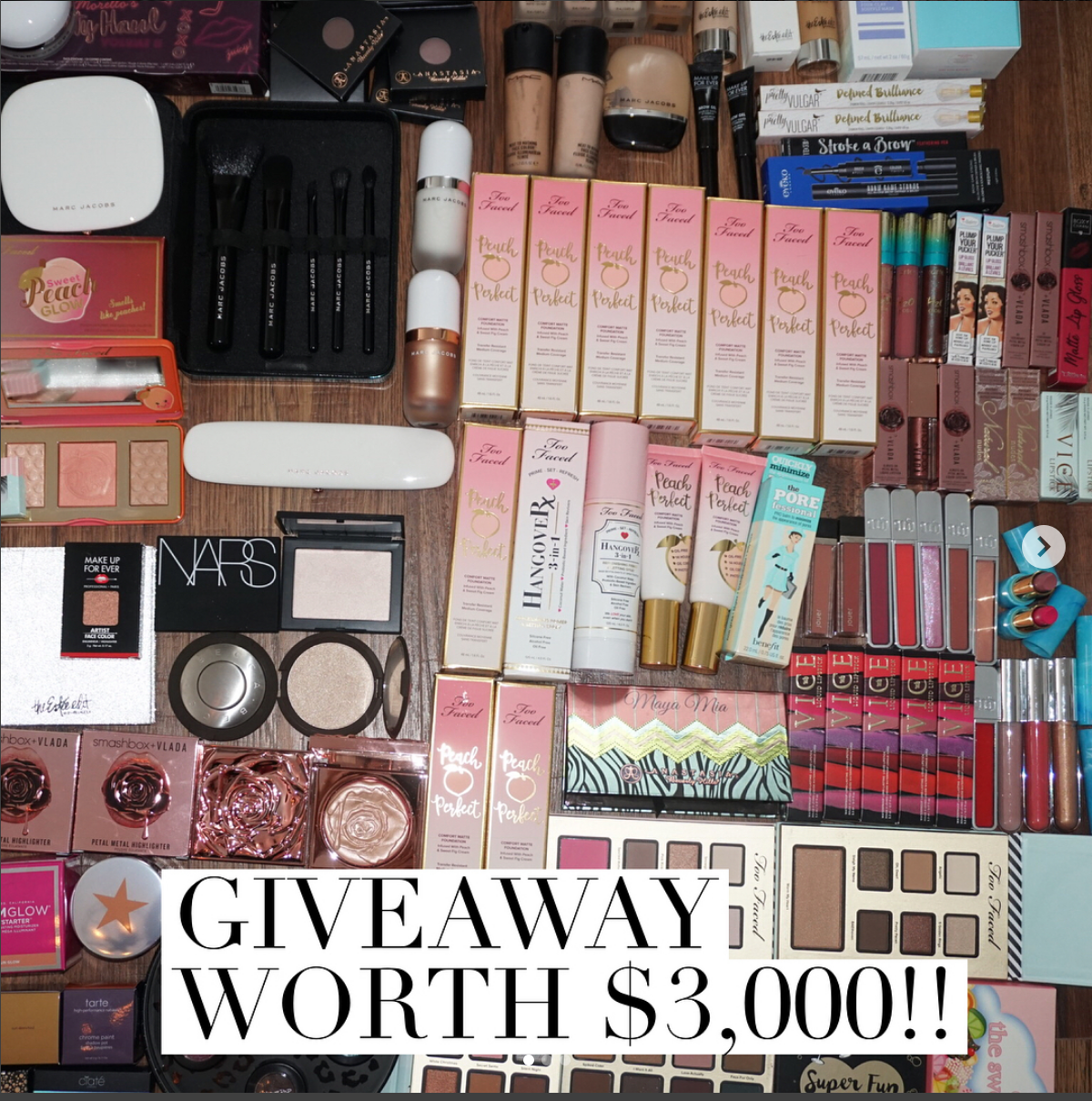 GIVEAWAY OVER $3,000 worth of makeup! We've partnered with some of our favorite bloggers to give 1 lucky follower a chance to win!
This is a WORLDWIDE Giveaway open to everyone. Our last giveaway was such a success now it is back by popular demand.
Our Past Winners:
Cynthia J. – Minneapolis
Katie O. – Utah
Brandon M. – New York
To participate:
Answer the question below and track how many points you earn!